Dear graphists designers
I'm sorry if it's long to get my final decision, I've made this page as a final proposal so you understand my position and see how I work.
What's keeping me busy and delaying the next step:
Here's my process so far
1- 4 years of full time writing in English
2- working along with a developemental book coach
3- translating the manuscript in French
4- Hiring an assisting publishing company who assigns an editor, a designer and who will print my book
5-Figuring out the cover design and title
6- learning about the print, epub, audiobook formats and the ins and outs of uploading
7- learning how to hire a spanish translator
8- doing interviews and samples with translators
9- Setting up a Mailchimp mailing list and update my website
10- synthesizing the texts for my book description
11- learning about metadata
12- Finalizing the #1 French editing and hiring my #2 spanish translator
13- Learning about ISBN and getting them
14- Proofreading and correcting with designer
15- Hiring a video editor to make a book trailer
16- Having to change graphic designer and learn how to hire one for
EL CHIRRIDO DE LOS COLUMPIOS, DE LA SUPERVIVENCIA A LA PLENITUD, Una historia real de superación del abuso sexual.
17- Actual uploading, metadata, tax forms,bank information and problem solving
18- Printing my books, give to official gvmt depot and sell physical copies
19- Updating my website
20- Finding a new printer and have copies made
21- Try to get physical copies at local bookstores
22- Creating this webpage to select a new designer
23- Having the background image of my book fixed
24- Proofing the #2 Spanish editing and get the ISBNs
25- Having my new designer finalise the cover + inside the Spanish book
26- Proofreading by my translator
27- Official launch of the French edition with the video trailer
28- Do marketing in specific facebook group
29- Look for an #3 English editor and ask for samples
30- Update my website and newsletter
31- Metadata research and upload the Spanish files on all sales sites.
32- Have a few copies printed for official gvmt depot
33- Hire the english editor and get the ISBNs
34- Supervise all sales channels, correct the Spanish uploads
35- Adjust the book video trailer to Spanish
36- Follow the corrections with the english editor
37 - Do the Spanish launch on all social channels
38- Having my designer finalise the cover + inside the English book
39 - Proofreading, uploading and a few copies printed for official gvmt depot
40- Update my website and newsletter
41- Adjust the book video trailer to English
42- Supervise all sales channels, correct the English uploads
43- Do research on the making of Audiobooks
44- Analyse the market for #4 German, Mandarin, Hindi, Arabe or other translations
45 - Do the English launch on all social channels + Relaunch French and Spanish
46- New mass market outreach, podcasts, TV and newspaper interviews.
47- Start production of French audiobook voiced by me
48- Hire Spanish reader for audiobook, may be my translator
49- Search and hire new translator for translation #4 in 2021
50- Begin the outline for BOOK 2 HOW-TO HEALING
51- Finalise the #1 French audiobook and upload
52- Finalise #2 Spanish audiobook and upload
53- Start production of #3 English audiobook voiced by me
54 - Hire new translator of Edition #4
55- New marketing campaign for audiobooks with revised book video trailer
56 - Upload English Audiobook
57- writing of BOOK 2 HOW TO HEALING
58 - ... you get the idea!
Just a reminder that I am a visual artist and all of the above is totally new to me!
So concretely now this is what I need:
#1 - Photo editing - Recreate the empty cover background by editing out the fonts:
This is the image file to work with, my old graphic designer no longer has the image without the font:
The result I am looking for is this ( but seamless and properly done) so we can put in the new title, translators name, maybe subtitles... but I am keeping the same design.
I have different files as ressources:
the original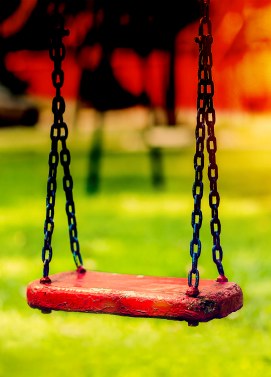 and the last step just before
The back and folding flaps are fine and all the text, frames, images can be edited by me or you, so the only work is updating the texts:
#2 - Layout of the inside to publish the .epub, .PDF for printers, pdfs for POD...
EL CHIRRIDO DE LOS COLUMPIOS, DE LA SUPERVIVENCIA A LA PLENITUD, Una historia real de superación del abuso sexual.
Just to recap, the book is 350 page, more or less 85k words and is presently in French. I will keep the same cover, League Gothic font, chapters and layout design with some minor adaptive changes. So far with my uploads I've needed just one .epub format, but for the .pdfs I've needed different ones, I'm uploading on Amazon,
Barnes & Nobles and IngramSparks, paperback and hardcover.
I value personal communication and relationship, so having chats and video calls. I expect unlimited correction until the job is well done and the .indd and .psd file you worked with to create my project.
So...
I've gotten proposal under $500 to above $1,000, so tell me what you propose for the #1 photo editing, and for the #2 layout in Spanish and #3 English. The photo editing I expect to be done as soon as we agree and pais when delivered, the Spanish text should be ready within 2 weeks, and then English in a january or sooner. I expect the .psd and .indd files as well as the finished product. Give me your proposal for production and costs, how and when you expect to be paid. How do we exchange files? Wetransfer? OneDrive folder? You can also tell me if you think you could do other languages eventually (Next year most likely German, noting decided yet)
Last questions, is there something you think is important and that i should have asked?
and why do you feel you would be the best person to work together with me on this project?
Thanks for your time and your patience.
Have a wonderfull day. Guy